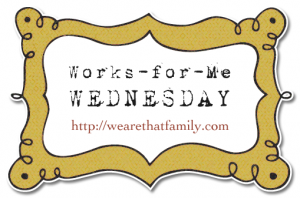 We have been pretty faithful in our family devotional time, and recently have taken some time for Scripture Memorization with our kids. Last year I was browsing Craigslist for some Bible curriculum and came across these cards and now we are using them in our memorization routine.
I think I paid around $1 for them! Each card has a Bible Verse that starts with the corresponding letter. Our family is doing one or two letters a week and we are now through letter H! So in a few weeks time we have memorized 8 verses and will know 26 by the end of the set! We are so excited and the kids are having a lot of fun.
These particular cards were published in 1975 as a part of the
A beka
curriculum. You can order a set
here
or browse Craigslist and Yard Sales like I did.
We have seen how an intentional devotional time has benefited our family and are pretty sure it will benefit you too! It may not be for everyone...but these cards work for us, and they just might work for you too! Happy Memorizing!
Disclaimer: I do not have any affiliation with A beka. I just really like their cards.